Frugal Flower Arranging
by Kit Wertz
How to Save on Floral Supplies
You might think that the cheapest place to find floral supplies would be the wholesale floral supplier. But, this isn't always the case as we have found over the past 12 years since starting Flower Duet. This month, we cover where to find deals and bargains on some common floral supplies.
Bargain Craft Supply Stores
The Dollar Tree is a national chain which has a floral supply section that includes floral foam, wire, floral tape, vases, marbles and dried floral supplies. We have found a great deal on cylinder vases you can order online. Check out these bargain vase deals from The Dollar Tree. Another supplier exclusively online is Sav-On Crafts. Not only are there a lot of great deals on this site, there is a plethora of "how-to" articles on flower design.
Traditional Suppliers Still Offer the Best Selection
The next time you are shopping for lighting or pillows at IKEA, don't forget to look at the vase and container section. We have found some great containers and vases at our nearby IKEA. For selection of floral supplies, you cannot beat a traditional wholesale floral supply company. We often order all types of supplies from the many wholesalers based at the Los Angeles Floral District, but it is important to shop around. Prices do vary at each supplier so it pays to take the time and price shop first. And we cannot forget to mention Liz and Jim at San Diego Floral Supply in Torrance. Great deals are to be had without the drive downtown.
Buy Gently Used Vases
I can remember buying a lovely vase at a garage sale and have seen hundreds of wonderful vases and containers at thrift stores like Goodwill and The Salvation Army. So, take a few moments the next time you drop off some donations and stop in to check out the vases.
Explore Overstock Stores
There are many stores that also carry designer home decorations that you can use in your floral design to make one-of-a-kind arrangements. Don't overlook vase and container ideas at stores such as Home Goods, Tuesday Morning and even Big Lots!
What to Avoid
When you are trying to save a few dollars on floral supplies, keep this important tip in mind. Never reuse floral foam. Once it's used, it contains bacteria from the stems that have broken down in the foam. Also, your previous design will have left many holes in the foam and it would not hold the new design well. The dried powder that the foam gives off is not healthy either, so once your arrangement is finished, throw the used foam in the trash. Floral foam cannot be recycled or composted.
How to Create a Luxurious Floral Design for a Bargain Price



It's easy to create a flower design that looks pricey, but didn't cost a lot. Following our advice on how to save on floral supplies, now we tell you how to make a flower design that looks expensive, but is affordable to make.

Flower Bargain Idea 1: One way is to use flowers in the same color family. Get two or three kinds of red flowers in all different textures and put them together in a design (pictured at left).




Flower Bargain Idea 2: Buy inexpensive flowers like carnations in a deep, rich color like dark purple. Shown here are dark purple lisianthus.




Flower Bargain Idea 3: Use a few stems of a big-headed flower that is traditionally expensive like hydrangea. Just a few stems of a large flower fill up a vase easily.




Flower Bargain Idea 4: Buy flowers when they are in season in your area and are grown locally. Be educated on what grows in your area by exploring your local farmers' market.




Flower Bargain Idea 5: When working with roses in a bouquet, fill out the design using spray roses in the same color. You won't need as many large-headed roses and the spray roses will open up nicely inside the bouquet to round it out.




Flower Bargain Idea 6: Use an heirloom vase or a vase that just looks expensive and put a few choice flowering branches in it. You can also get a dramatic look with just branches of tree leaves or other greenery. Just placing a single large philodendron or monstera leaf in a vase can make a bold statement.


BUYING FLOWERS TIP: Remember when pricing bunches of flowers by the stem to keep in mind how much room each stem will take up in the design. For example, getting five sunflowers at $3.99 seems more expensive than 10 mini gerber daisies for $5.99, but the sunflower heads are so big, they end up being the bargain.
Focus on Greenery – Croton
by Kit Wertz
Greenery Saves Money in Floral Design
This is the third in a series we are writing on greenery for floral designs. Use greenery as a collar "frame" for bouquets, to fill holes in designs, as architecture in a vase or to hide stems underwater in a clear glass vase.
Greenery Type: Croton
Expense Factor: $5-8 per bunch wholesale
Vase Life: 8-14 days
Croton is a tropical plant that can be grown indoors as a houseplant. Its variegated leaves are green, yellow, orange and red.
Croton leaves come in a variety of shapes and look right at home in a tropical arrangement. It's also fun to incorporate these leaves into traditional designs as well. We've even used these leaves inside a vase to accent the water and hide the stems (see photo at left). These leaves do break down under water faster than a ti leaf would, but the design won't suffer too much and would look great for an event.



See, Touch, and Smell the Flowers

Come to our design class this month as we feature fall mums at our Huntington workshop and capture late summer casual at our design studio class. Then, enjoy checking out flowers at some new places in the Los Angeles area. Check them out below.
All About Mums Flower Classes for Adults and Children at The Huntington Library, Art Collections and Botanical Gardens – September 10, 2011
Explore the Gardens of the World – Thousand Oaks – Tuesdays to Sundays 9 a.m. to 5 p.m.
Explore gardens representing England, France, Italy, Japan and the California Missions. FREE. Gardens of the World
Restoration Hardware's "The Gallery" Beverly Boulevard – West Hollywood – Open Daily
Explore the newly opened flagship store in West Hollywood which features a Fresh Floral Boutique by top LA floral designer, a European Garden, a Design Bibliotheque and an Organic Tea Atelier.
Floral Boutique at Restoration Hardware's The Gallery in West Hollywood
Rolling Greens Nursery – The Arrangement Bar – Hollywood or Culver City – Open Daily
Make your own long lasting arrangement in the form of a collection of lovely living plants at Rolling Greens Nursery in Culver City or Hollywood. You can choose succulents, ferns or some other exotic plants including orchids! Combine your choice of plant with a pretty container and some polished glass or stone for a finishing touch.
Rolling Greens Nursery
Flower Duet Flower Arranging Workshop – Working with late summer flowers in a loose shabby chic style – September 24, 2011
Flower Duet Flower Arranging Class at its Design Studio in Torrance
Book Reviews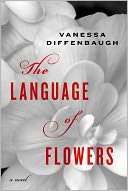 The Language of Flowers by Vanessa Diffenbaugh
We heard a great interview with the author of a new novel, The Language of Flowers on NPR's Weekend Edition with Scott Simon and cannot wait to read this book. It follows the life of Victoria Jones, a child of the foster care system, who discovers her talent for floral design. She discovers that flowers help her communicate with a world that did not always make sense to her. According to the author, a foster parent herself, the book concentrates on issues that foster children and foster parents face every day, but she uses flowers to help tell Victoria's story. We are sure there is no coincidence that the name of the main character is Victoria. During Queen Victoria's long reign, the publishing of flower dictionaries and the study of floriography was immensely popular.
Floral Tool – Wall Containers
Now for some fun on the walls! There is a trend right now for displaying plants on the walls and there are many ways to accomplish this. The easiest way is to buy containers that are made for this purpose. Here are a few that caught our eye. Enjoy!
Perfect for displaying a single succulent plant or a few little ones, this wall art from artmatters.com offers clean lines and easy upkeep (shown above). Jamie Durie, a landscape architect with a show on HGTV, shows how to create wall containers on the digital version of Better Homes and Gardens magazine. Architectural Pottery offers DL Wall Planters (shown below) that accent any wall with a brilliant splash of color.